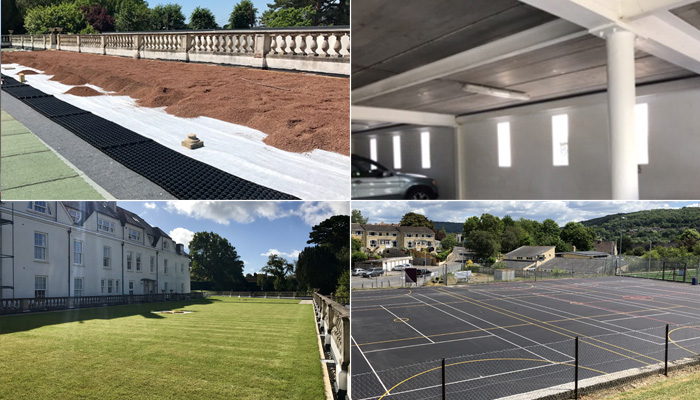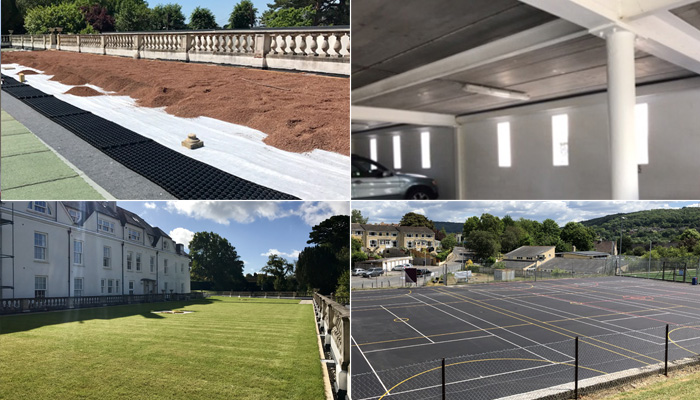 At TCRC our skill-set and scope of activity is far wider than you might expect. In addition to installing a wide range of flat and pitched roofing systems, our 'Special Projects' division takes on projects that are a little out of the ordinary. For instance, we provided a complete repair and protection solution for Belvedere Court in Sidmouth, including green roofing with associated landscaping, extensive painting and decorating work and specialist electrical and carpentry services.
Another excellent example is St. Mark's School in Bath, where we project managed and installed a diverse range of solutions, including surfacing works, kerb edging, fencing and line-marking to various car park & sports areas.
For assistance with your next construction project please get in touch – contact Tim Coleman on 01179 059876 or email info@tcrc.uk.